Unlock Service Chicago, IL – Community Locksmith Store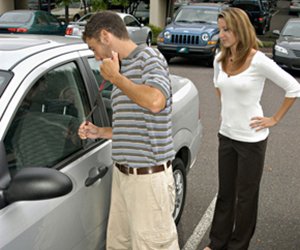 Have you managed to get yourself locked out of your home, your car or your place of work? Getting locked out is a frustrating and sometimes frightening experience, especially if you're in a hurry. At such times, you need to contact a reliable unlock service you can trust instead of panicking. Community Locksmith Store is a local locksmith in Chicago, IL with a reputation for being friendly, reliable and affordable. We have responded to countless emergency requests in the area in the past and our customers have always been satisfied with our professionalism and attention to detail.
Unlock service for all types of lockouts:
Our unlock service covers a range of scenarios. We can unlock the locks on your home, your business and your car. Our professional locksmiths are armed with the latest cutting-edge tools that let them work on the intricate mechanisms found in most locks and unlock them in quick time. We can also unlock digital locks – so don't hesitate to contact us if you've lost the combination to your digital lock. Our unlock services do not damage your property in any way. We can also maintain the other locks on your property to get them functioning smoother, if necessary.
Safe unlock service
Safes or file cabinets tend to be of sturdy make and the locks on them can be difficult to get open. If you end up forgetting the combination to your safe or the lock on it gets jammed, getting the safe open can be tricky business, even with the right tools. Community Locksmith Store's locksmiths are professionals and good at our jobs. We try our utmost to open your safe without damaging it or the contents within, for which we use the best tools available in the market. In cases where your safe can't be picked or opened, we can pry it or saw it open for you without damaging your precious possessions inside.
Trunk unlock service for cars
Have you managed to leave your car keys in your trunk and then locked it? Or perhaps your trunk is jammed and won't open? Community Locksmith Store's unlock service will unlock the trunk on your car in quick time, and we can reach all areas of Chicago, IL in quick time. Apart from getting your trunk unlocked, we can also open your car doors. Our service is effective, lightning quick and affordable- and we are available 24 hours a day, 7 days a week.
Call Community Locksmith Store today on 312-973-4903!