Unlock Door Chicago, IL – Community Locksmith Store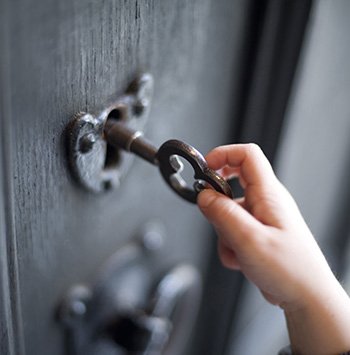 Did you return home after a long day's work only to find the key refuses to turn in the lock? Getting locked out of your home – or your place of work or your car- can be an anxiety inducing, sometimes frustrating experience. The lock on your door may have stopped working for a number of reasons, including improper use or regular wear and tear. In any case, you need professional help to unlock the door and get you back inside your property. Attempting to unlock the door yourself may cause damage to your property or your lock and we highly recommend you contact a professional locksmith to do it for you instead. Community Locksmith Store is a popular local locksmith in Chicago, IL. If you contact us for help, our expert locksmiths can have the door on your home, your car or your business open in quick time.
What does it take to unlock doors?
You need different tools and different techniques to get locks of different makes and brands unlocked. A mechanical lock, for example, has a hugely different mechanism than an electronic one. Community Locksmith Store employs expert professionals with years of industry experience. Our locksmiths are capable of recognizing and working on a variety of locks. We have a network of mobile locksmith units across the Chicago, IL area. Our mobile locksmithing vans carry all the tools and machines we need to carry out our work onsite. We use cutting-edge tools to work on your locks and we can unlock your door without causing damage to your property.
Why do you need an expert?
Community Locksmith Store locksmiths have credentials and they are great at their jobs. An inept locksmith, on the other hand, may damage your property while getting your door unlocked. He may or may not respect your privacy while working either. Community Locksmith Store locksmiths are all trained to be courteous and polite – you can trust us to work on your lock and respect your privacy while we're at it.
24/7 unlock door service
You may need your door urgently unlocked at any time, like in the middle of the night or the wee hours of the morning. Community Locksmith Store is a 24-hour locksmith that is always at your beck and call. We can reach your location in less than 30 minutes (in most cases), and it only takes us a little while to get your door opened.
Call Community Locksmith Store today on 312-973-4903 for our professional locksmithing services!