Residential Lockouts Chicago, IL – Community Locksmith Store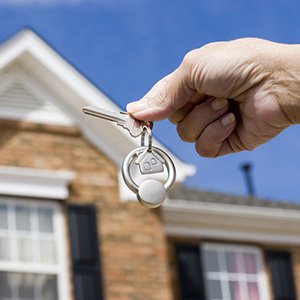 Are you coming back home after a long day's work and find that you've lost your key or the lock on your front door is jammed? Getting locked out of your home is a taxing experience at the best of times. Instead of panicking or attempting to break a window open to get inside, you can contact a competent local locksmith for help. Community Locksmith Store is a professional locksmith that has been assisting residents of the Chicago, IL area with residential lockouts for a number of years. We can help you get back inside your home in a short period of time, without causing damage to your property.
WHY CHOOSE US FOR RESIDENTIAL LOCKOUTS?
24-hour emergency response:
Community Locksmith Store is a true 24-hour emergency locksmithing service that you can contact in your hour of need. We can reach all areas of Chicago, IL in a matter of minutes, in most cases. We maintain a fleet of mobile locksmith units, so we can offer you our services on your doorstep.
Professional Locksmiths:
We realize that it's not easy to let a complete stranger inside your home. Community Locksmith Store's locksmiths are thorough professionals, and we train our team to be courteous and polite. We always respect your privacy while we work and Community Locksmith Store carries out extensive background checks on our locksmiths – you can trust our team with your locksmithing needs.
Pocket-friendly:
Community Locksmith Store's locksmithing services are pocket-friendly. We do not charge an extravagant amount for resolving residential lockouts that occur in the middle of the night. We never compromise on the quality of our workmanship, though.
Fully-equipped vans:
Our mobile locksmith units are fitted with the latest cutting-edge machinery and tools that we use to open doors without damaging them. If you require additional locksmithing services – like key-cutting – we can perform them for you onsite in a matter of minutes.
Apart from help with residential lockouts, Community Locksmith Store also offers locksmithing services for your car, your business or your home. We can create duplicate keys for you, install new locks on your door or repair the ignition switch on your car. We are also available as security consultants, if you're planning on upgrading the security on your home or office - we can give you a list of expert recommendations that you can choose to follow.
You can call us on 312-973-4903 for help with residential lockouts. You can also talk to our customer representative to inquire about additional locksmithing services.