Eviction Service Chicago, IL – Community Locksmith Store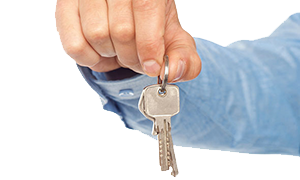 Do you own property in Chicago, IL that you've rented out to someone, and now you want them evicted? Evicting uncooperative tenants can be a nasty business and it may sometimes involve long, protracted legal battles. Community Locksmith Store is a professional locksmith in Chicago, IL that you can trust to replace or rekey all the locks on your property. We have handled a lot of eviction service jobs in the past – we know how they work and we always respect your privacy while we do our jobs.
Once you've decided that you need new tenants for your properties – because your old tenants have left or are refusing to pay rent – you need to have the locks on your premises changed. Some of the locks we are asked to change, modify, or upgrade when clients order our eviction service include storage area locks, mailbox locks, garage door locks, window locks, intercom keys, door combinations, safes, among others.
Prevent a break-in
If you didn't have a positive relationship with your tenants, your tenants may decide to break into your property and cause damage to it at a later date. They may also bother your new tenants. It's always the safest option to have all the locks on your property changed or rekeyed. Community Locksmith Store offers tenant eviction services at a reasonable price. We can change the locks on your property overnight too, if you require us to, so that your property becomes safe as soon as possible. We charge a reasonable baseline fee no matter the time you request our evictions service – you don't have to worry about breaking the bank if you hire us.
What if the tenant hasn't left the property?
In cases where the tenant is refusing to leave your property, you can get a court order to have them evicted. A Sheriff of the law is required to visit your property, in such cases, with the court order. We can let you back into your property while a Sheriff is present without causing any damage, if the tenant is still proving to be uncooperative. It's important that you replace all the locks on your property, in such cases, as tenants get angry and may come back later to cause damage to your property.
Community Locksmith Store offers its professional eviction service to Chicago, IL 24 hours a day, 7 days a week. Call us today on 312-973-4903 to talk to our friendly customer service representative!