Business Locksmith Chicago, IL – Community Locksmith Store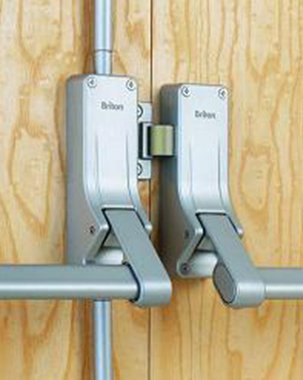 Business properties tend to have a lot of valuable items and documents on their premises. As a result, they tend to need a higher level of protection than residential buildings do. However, the problem is that businesses tend to have areas that have to be easily accessible to a large number of people, like employees. They also have emergency exit doors that are impermissible to lock, by law. It takes a lot of technical knowledge to make a business secure and still easily accessible.
Community Locksmith Store is a professional business locksmith you can consult if you are planning on upgrading the locks on your business building. Community Locksmith Store has worked with countless businesses in the Chicago, IL area in the past. We understand that every business has unique requirements – our locksmiths are specialists that can work with you to create perfect solution for your business within the budget you have in mind.
Why choose us?
Community Locksmith Store has a reputation in the Chicago, IL community for providing high quality service at an affordable price. Our locksmiths are well trained and are technical experts, well versed with a number of locking systems – electronic and mechanical. We can handle all your lock-related needs in a fast and efficient way. We don't get in your hair and respect your privacy while we work.
Here are some of our most sought-after business locksmith services we provide:
Master key system: Master key systems are suitable for businesses where a hierarchical level of access is needed. A master key and a set of sub-master keys can be created, where the master key is capable of opening all the doors in the building.
Lock repair: A jammed lock can seriously hamper your productivity, especially if it locks you out of your business. Community Locksmith Store is a professional business locksmith you can rely on to repair or replace your locks in record time.
High-security locks: We carry in our inventory locks from the best brands in the market, like Mul-T-locks.
Key Cutting Service: We can make you new keys on site. You don't have to wait around for hours to get new keys, like you may have to do with some other locksmithing services.
File Cabinet/Safe Lock Installation: We can install locks on your file cabinet to keep your data safe. We can also replace or install safe locks.
Community Locksmith Store is a 24-hour business locksmith that is available to work when it's most convenient for you in Chicago, IL. Call us on 312-973-4903 today!